About
EDUCATION: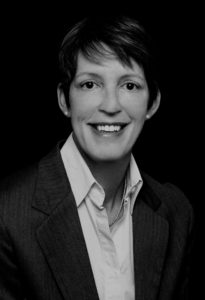 GEORGETOWN UNIVERSITY LAW CENTER, Washington D.C.
Juris Doctor, May 1995
Editor, American Criminal Law Review
Participant, Criminal Justice Clinic
DARTMOUTH COLLEGE, Hanover, NH
Bachelor of Liberal Arts degree in Sociology modified with Government, June 1990
PROFESSIONAL MEMBERSHIPS:
Financial Industry Regulatory Authority (FINRA)- Arbitrator
Better Business Bureau- Arbitrator
Arbitrator for the Wake County District Court
American Arbitration Association- Panel Mediator
NCDRC certified mediator – Superior Court, Clerk of Court, Special Proceedings, Estates and Guardianship
North Carolina Academy of Superior Court Mediators- Member
Mediator for the United States District Court- Eastern District of North Carolina
American Bar Association- Litigation and Dispute Resolution Sections
North Carolina Bar Association- Dispute Resolution Section
Wake County Bar Association
Tenth Judicial District Bar Association
Notary commissioned in Wake County
BAR ADMISSIONS:
North Carolina
SYNERGY DISPUTE RESOLUTIONS 2003-Present
Synergy Dispute Resolutions is a division of LedoLaw which provides alternative dispute resolution services (including mediation, med-arb, traditional arbitration, high-low arbitration, arb-med and on-line dispute resolution services) to attorneys and their clients to assist in the resolution of individual and business disputes in an affordable and efficient manner. As a result of Ms. Ledo's service as a mediator and arbitrator, Ms. Ledo is able to provide insight to clients who may elect alternative dispute resolution services on which service might best benefit them and, further, represent them with an "insider's" knowledge of such services.
COZEN O'CONNOR, Partner, Philadelphia, PA 2000-2003
Primary responsibility for complex cases involving issues of antitrust, corporate contractual disputes, intellectual property, employment discrimination, product liability, professional malpractice and real estate. Responsibilities included drafting pleadings, discovery, motions, coordinating litigation strategy with in-house counsel, retaining experts, trial preparation, settlement negotiations and participation in trials in state and federal courts.
MONTGOMERY, MCCRACKEN, WALKER & RHOADS, Philadelphia, PA 1996-2000
Primary responsibility for over thirty cases involving issues of antitrust, civil rights, employment discrimination, insurance defense, product liability and professional malpractice. Responsibilities included drafting pleadings, discovery, motions, trial preparation, settlement negotiations, and second-chaired several jury and bench trials.
MCLANE, GRAF, RAULERSON & MIDDLETON, P.A., Manchester, NH 1995-1996
Litigation Associate/Summer Associate (1994)